jeshfronceschi: if i was in a band i'd be the one that gets ignored by fans can we say… all four other members of Maroon 5 who are not Adam Levine???
Avon Lady!! →
Please reblog to keep this link for yourselves and to pass it on for others. I am now a new Avon lady and would appreciate if y'all would purchase from me. You can order online from my personal webpage. Orders will ship directly to you. Thank you my Tumblr community.
221bec: sabrinagrimm: EVERY CHARACTER HAS FLAWS PLEASE REMEMBER THAT PLEASE PLEASE excuse u but I have an objection
elabelito: jaketwotwo: tumbloler: ...
eventualprocrastination: sameoldsorceress: andispyralgoesmad: I am never going to get over the fact that this guy directed "Thor". Did he though, or did he just obliviate the actual director and stick his name on the credits?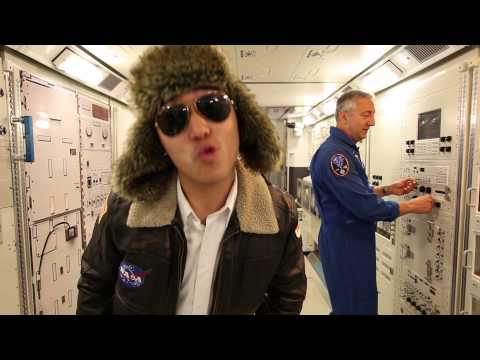 Anonymous asked: Thanks for your like! Follow our blog for more I Found A Job jokes! :) -IFAJ
Anonymous asked: sweet blog, now go play tumblrtreats(.)com and post your high score
bikinibottorn-deactivated201305 asked: Habibi! Are you Middle Eastern?
hey peoples....
Come ask me questions…. I am very very bored
mama-bird: coffeeandklonopin: coffeeandklonopin: carpe diem - seize the day carpe noctem - seize the night carpe natem - seize the ass Seriously, if you guys don't stop reblogging this I am going to carpe someone's neck and break it. carpe collum - seize the neck
I almost died!!!
Ok…. maybe not, but I was almost in a car accident this morning. Car on the right of me driving on the dotted white line. Car coming toward me driving a good foot and a half over the center line. Luckily there was noone behind me and I was able to break and pull out of the way, avoiding both cars…. by inches. So yeah….. my heart is still pounding…..
Z + Alt + reblog sign (reblog) = Magic ;-; *-* .
toopunkrockforeverything: thetoylandarmy: ...
galenrogers: for-the-ds: cee-net: ohio-is4-lovers: Plot twist: Nobody gets offended by a tumblr post Those "nobodies" have names, asshole some people are born without assholes you insensitive fuck some people don't get to fuck, check your privilege what's a privilege? You biased cunt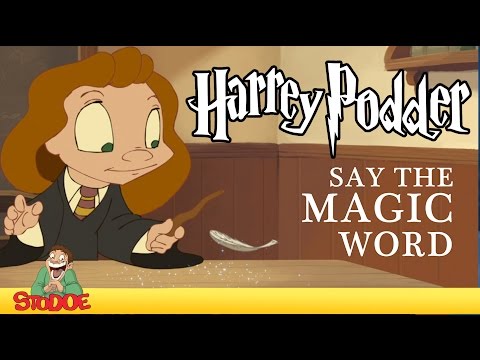 Aubrun Students
anyone else coming to the HPA meeting tonight??? Just curious
thedeathstarcanteen: edwad: l was that a lowercase "L" or a capital "i" youll never know or maybe it was a 1 no nevermind it wasnt a 1 yes i am the real sherlock
jakefromstate-farm: hover over this text post to see the krabby patty formula
regenerate-me: jopjoper: ...
i am really legitimately terrified of romney winning the election i'm british and i'm terrified. i'm greek and i'm terrified i'm brazilian and i'm terrified i'm german and i'm terrified i'm polish and i'm terrified i'm portuguese and i'm terrified im from outer space and i'm terrified  i'm australian and i'm terrified i'm norwegian and i'm terrified I'm Mexican...
doingtimeasacapsicle: teapayne: I think a great idea for reality tv is to take 15 random teens from around the world that are addicted to the computer, and put them in an amish village until they have a mental breakdown  calm down hitler, this isn't the hunger games We could call it the Computer Games!!!  
1 tag
michellleobama: barackobama: paulyoptosaurus: its 2012 why cant we print food off the internet god damnit obama I will punch you in the mouth. Barack sit down
the-blind-banditt: you-be-tails-ill-be-sonic: ...
Harry Potter, in a nutshell
Harry: It's Snape.
Harry Potter and the Philosopher's Stone: It's not Snape.
Harry: It's Snape.
Harry Potter and the Chamber of Secrets: It's not Snape.
Harry: It's Snape.
Harry Potter and the Prisoner of Azkaban: It's not Snape.
Harry: It's Snape.
Harry Potter and the Goblet of Fire: It's not Snape.
Harry: It's Snape.
Harry Potter and the Order of the Phoenix: It's not Snape.
Harry: Okay, I know better than to believe it's Snape this time.
Harry Potter and the Half-Blood Prince: It's Snape.
Harry: OH, FUCK YOU!
Harry Potter and the Deathly Hallows: lol jk he's a good guy.
Harry: ACKDHFEEJEWUHEUHWQEHFHEFHDDDFUUUUCCKKKWDEQHJIFUHEQFHUEEIQWDU
Everyone in Auburn....
and even those who are not! Welcome to another semester! I would just like to take this moment to ask you all to remember your food service employees. If you eat out somewhere where another person cleans up your messes, do them a favor and thank them with a small tip. Many of these people rely on tip money for everyday expenses. Yes, I am talking from experience. Common curtousy is 10% total...
Reblog if you want (1) creepy compliment.
comedyatitsworst: I do me I want one
Lily Evans: messing up your hair because you think it looks cool to look like you've just got off your broomstick
James Potter:
Sirius Black: stop blowing holes in my ship
Lily Evans: showing off with that stupid Snitch
James Potter:
Sirius Black: Lily stop it
Lily Evans: walking down corridors and hexing anyone who annoys you just because you can - I'm surprised your broomstick can get off the ground with that fat head on it
James Potter:
Sirius Black: you guise are my otp
Lily Evans: you make me SICK
Sirius Black: omg here come the feels
Auburn Ladies!!!
Please. Pay attention to who is paying attention to you. I had someone show up looking for me at my boyfriend's place yesterday while I was at my parents. Problem is nobody knows that I stay there at all… we are usually next door at his parents, when I go over there. Please ladies. Stay vigiliant. Reblog for awareness, please. It could really help someone.
1 tag
1 tag